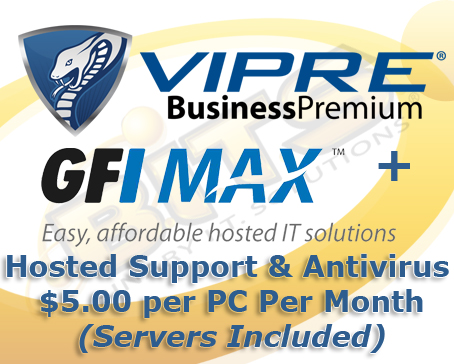 Get full monitoring and Antivirus for as little as $5.00 per month per PC. Cut your support costs in half.
($25.00 Setup Fee Per PC) Setup Fee Waved for all but 1 PC until February 22nd, 2013
All Remote Support Services will be reduced 50% with active Hosted Support account.
Get Real Time Monitoring
Pre installed remote support software
Business Premium installation of Vipre Antivirus.
Support Software10/04/2013, 13:54